The Gluten Free Expo is coming to town and you can get 30% off tickets!
The Secaucus, New Jersey Nourished Festival (previously called Gluten Free & Allergen Friendly Expo) is October 5-6.  In addition to our Gluten-Free & Nut-Free sections, they have added Paleo & Plant-Based products. *All products at the Nourished Festival are gluten free*
One of the highlights of my blogging year in 2018 was attending my first Gluten Free Expo.  From meeting the faces behind the brands that I love and use, to trying new products out, and of course, coming home with a ton of samples, it was a spectacular weekend!  That is why I am so excited to be returning this year.
With new extended platforms that include Gluten Free, Nut Free, Paleo, and Plant Based Products you are sure to find products to meet just about every nutritional and dietary need.
A special shout out to one of my favorite allergy-friendly brands, Enjoy Life.  They are the kind sponsors of this event, along with these other brands:
Interested in going?  Well, you can take advantage of a special and receive 30% off tickets (link at the beginning of post).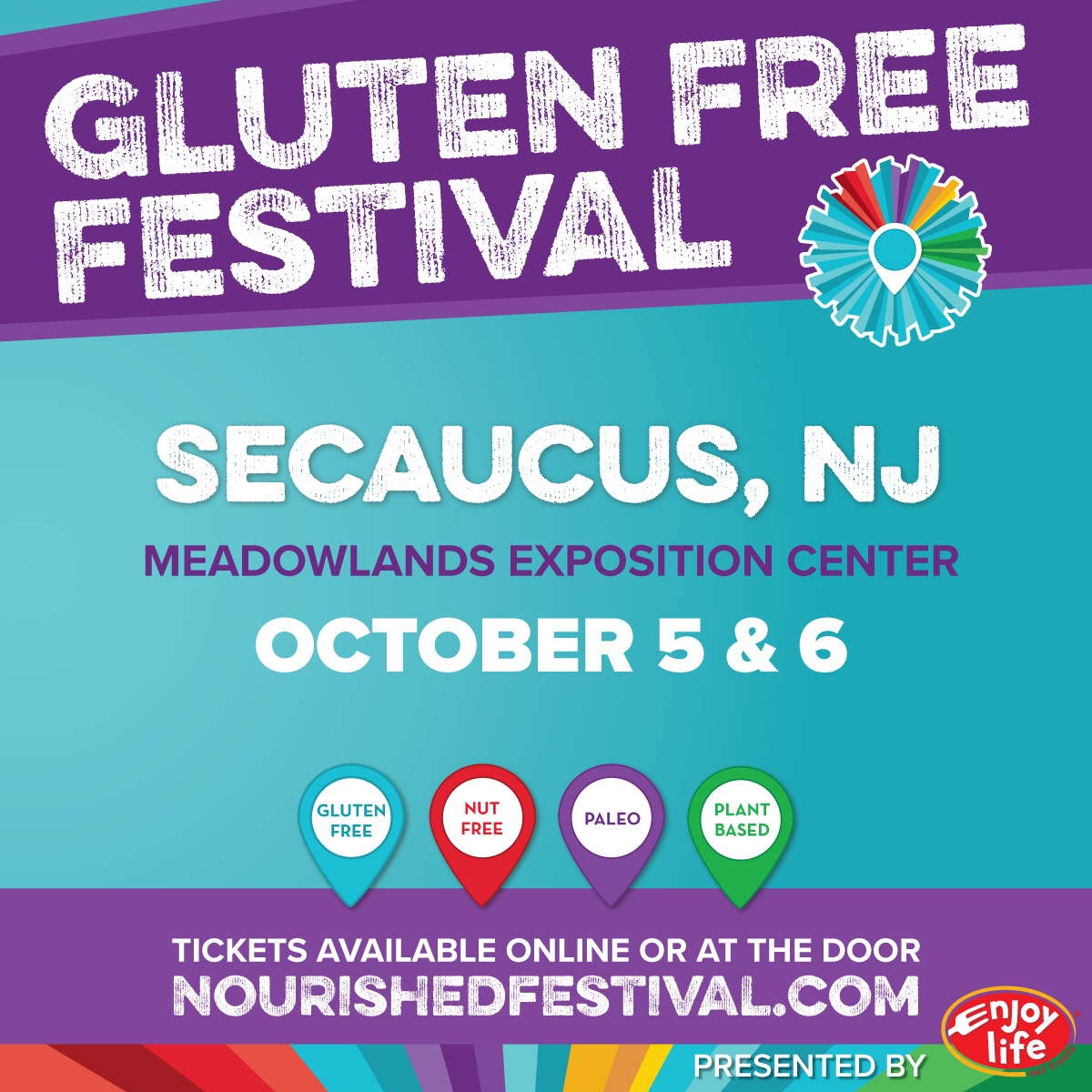 Here are the details you need:
When:
October 5-6, 2019
10:00 am – 3:00 pm on Saturday the 5th
10:00 am – 3:00 pm on Sunday the 6th
Where:
Meadowlands Exposition Center
355 Plaza Drive
Secaucus, NJ 07094
How to get there:
Map:    https://mecexpo.com/wp-content/uploads/2015/03/Campus-Map.pdf
Directions:     https://mecexpo.com/directions/
Want to know who will be there?  Here are some of my favorite brands (just to name a few):